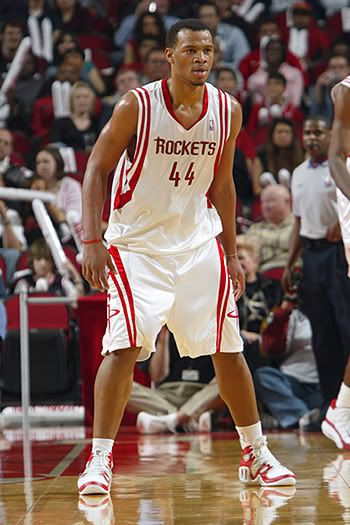 SI.com
reports that the Rockets re-signed forward Chuck Hayes to a four-year contract yesterday.
Low-risk move by the Rockets. Plus, Chucky might just be a trade asset for any future deal involving Rafer Alston, who should be gone by training camp.
But, if you're gonna keep Hayes, why four years? With Luis Scola, Carl Landry, and Mike Harris already on the roster, Hayes becomes extremely expendable.
But, hey, I trust Daryl Morey and he hasn't let me down yet, so, welcome back Chucky.